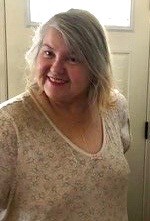 It is with a heavy heart that we announce the passing of Brenda on May 4, 2023, at the Royal Alexandra Hospital after a short and very courageous battle with cancer.
Brenda was born in an ambulance between RCAF Station Macdonald and Portage La Prairie in Manitoba to Charles (Chuck) and Rose Gerrard. With her dad being in the Air Force, her first life experience began travelling to Europe at the wonderful age of two and many other destinations after.
Brenda's work history started with a car dealership in Edmonton. Brenda then moved on to the Northern Alberta Institute of Technology where she retired after 33 years, then working part-time for two additional years. After NAIT she was able to spend some fabulous time with her granddaughter treasuring every minute they spent together crafting, reading, giggling, cooking, and sharing the wonderful things they both brought into each others lives. Brenda can be seen in her granddaughter every single day, those very special qualities were duplicated in a tiny little version of herself that will always make us smile as we remember her with the biggest smiles.
Brenda became involved with the Edmonton Community Patrol Society where she took on the position of President and she was very active with her community league. Brenda also shared her precious time with Crosspoint Church counting tithes and offerings. She never hesitated to help when ever she could and where the opportunity was given and greeted everyone with her contagious smile.
Brenda loved volunteering with non-profit groups, helping her friends and some of her fun past-times included colouring on her computer, building puzzles, chatting in the phone, travelling, and learning Spanish even though it challenged her on occasion. She loved her road trips exploring the tiny little towns with her husband as they searched for quaint restaurants, coffee shops, activities only these little towns have and she shopped year around to find those special gifts for the special occasions for the loved ones in her life or just because, no occasion required her generosity was shared in everything she did.
Brenda is survived by her loving husband Ray, her son Joe (Ashley), granddaughter Isabella, her sister Deb., her nieces Tarena (Dan) and Ariana, her brothers-in-law Ed (Leanne), Darrell (Eva), Ken (Shawna) and their families. Brenda was predeceased by her parents Charles and Rose Gerrard and her mother-in-law Emma Walmsley.
A Celebration of Life will be announced at a later date this summer or fall. Memorial Donations in Brenda's memory can be made to Jump Start – Edmonton, (to support youth sports) or to a charity of your choice on her behalf.
The family would like to express many thanks to the Doctors, Nurses and special staff that looked after her during her courageous fight at both the Cross Cancer Institute and the Royal Alexandra Hospital. A very special thank you to her physician Dr. Wong having given her wonderful care and looking after her for over 35 years.