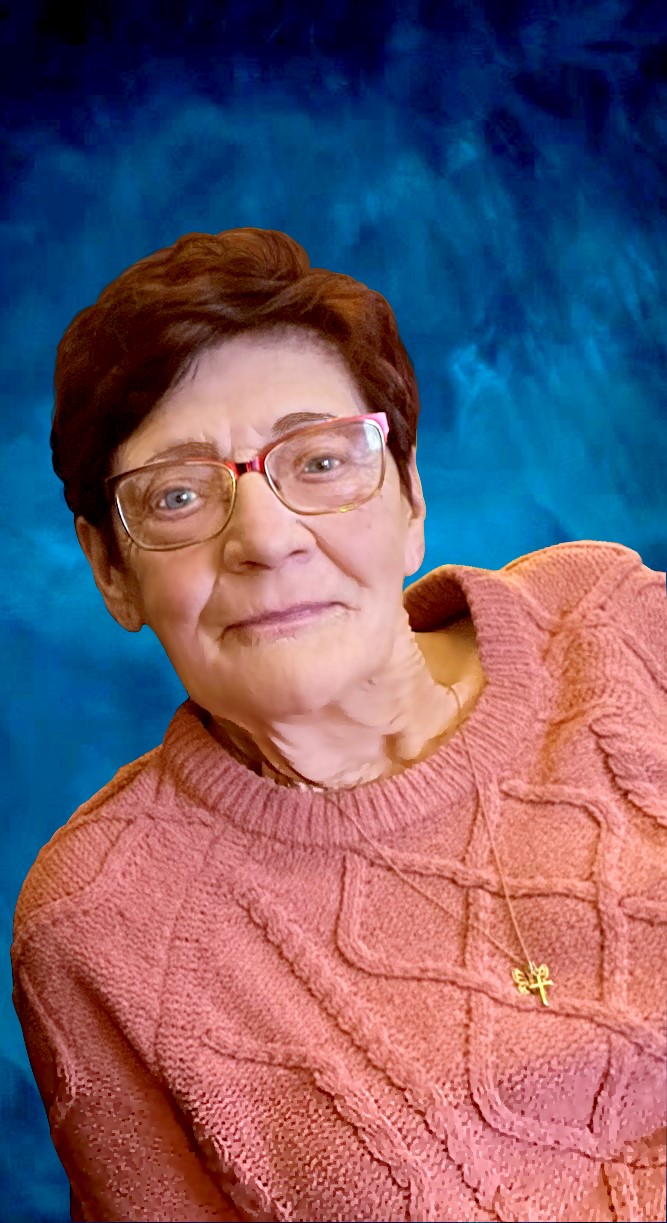 Grace Carpenter
March 11, 1948
-
April 3, 2022
It is with profound sadness that our family announces the death of our mom, sister, nana/grandma, and aunt, Grace Carpenter. Surrounded by her family she passed away peacefully at the Red Deer Regional Hospital Center on the morning of April 3rd, 2022, at the young age of 74.
Grace was predeceased by her husband John William Carpenter, her parents Margaret and Stepfather Hughie MacKenzie, Father James (Jim) Kennedy, Bill Kennedy (Brother), Daniel Kennedy (Brother), James Kennedy (Brother), John Kennedy (Brother), Helen and Sam McMahon (Sister and Brother In-law), Margaret and Robert Brown (Sister and Brother In-law), Dorothy Burgess (Mother In-law), John William Carpenter Sr. (Father In-law), and Thomas Carpenter (Brother In-law).
She leaves behind both of her sons, John Carpenter (Landon Froehlich, Spouse), and Wayne Carpenter (Joanna Matuska, special friend). Her grandchildren, Ethan Carpenter, Emilee and Isabelle Froehlich, Landon and Ryden Matuska. Her sister in-law Ann Kennedy, her sister Prudie Bryans and brother Thomas Kennedy (and Sheila), her sister In-law Debbie Breeze (and Rick), brother In-Law Frank Carpenter (and Christine), and brother In-law Leonard Carpenter, as well as many nieces and nephews, and great nieces and nephews. Yes, she has a big family, and was loved and adored by all.
Grace came to Montreal QC, Canada in the early 1960's from Glasgow Scotland where she met her husband, John. In 1974 they decided to follow some family west and made the big trek out to Alberta, settling in Calgary. After the passing of her husband in 2009 Grace remained in Calgary until she moved to Red Deer at the end of 2016 to be closer to family. Grace treasured any time she had with her grandchildren, especially holiday visits with her grandson Ethan. She loved them all so much, they were truly her life! She was very proud of her family, especially her sons John and Wayne.
She had a passion for life, and always saw the good in people. Her smile could brighten anyone's day. She made everyone laugh with her witty sense of humour and her Scottish slang, saying things like "haud yer wheesht!" or "Yer bum's oot the windae!"and her most popular one was "ochk away ye go and dry a waash!", She also had a love for music, you could always her singing to her favourite songs anytime she heard them. She also loved to dance. Watch out if ABBA was playing, she would be singing and dancing around the room. When it came to her love of all things sweet, nothing beat a good cup of tea and a biscuit or a Sprite with an Orange Kit Kat, and God forbid you should interrupt her while she was watching Young and the Restless, Coronation Street, or Cops!! Always a lady, the word "fish" was her substitution for an expletive when she wanted to express herself.
To respect Grace's wishes there will be no funeral service. Instead, we will be having a Celebration of Life where Grace will be interned beside her husband John at Mountain View Cemetery in June. We will provide further details to everyone sometime in May. All that knew her and loved here are welcome to join us.
Grace had a special place in heart for animals, she loved them all, so the family is asking that in lieu of flowers donations be made to your local animal shelter in her name.