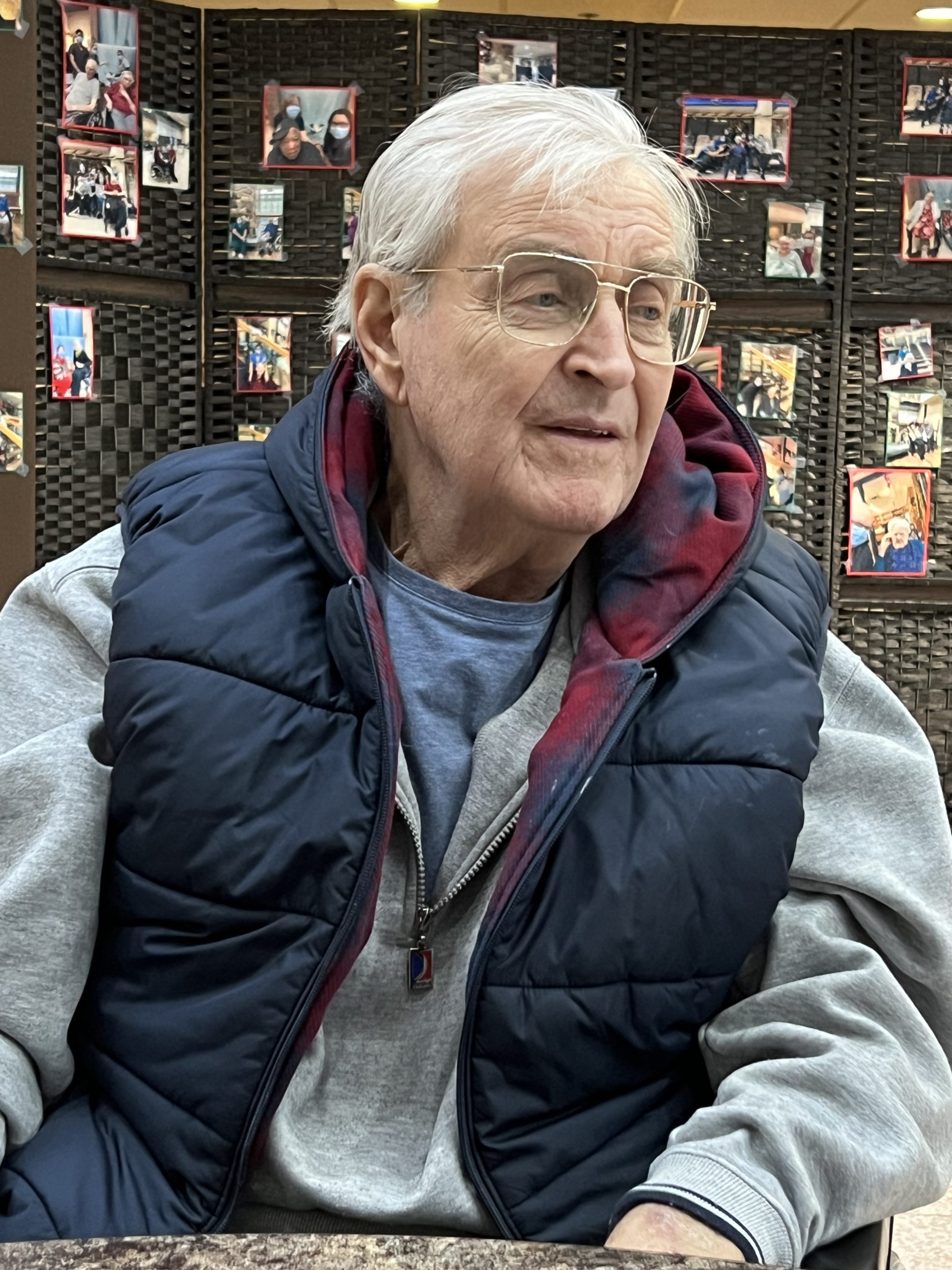 Jim Powers
July 22, 1936
-
March 19, 2023
It is with heavy hearts and deep sadness that we announce the passing of our dear husband and father, James (Jim) Wyndham Powers on March 19, 2023. He was 86 years old.
He is survived by his wife of 67 years, Marla Helen (Read), his daughter Carol Anne (Allan Schmaltz), his sister Margaret Alford of Edmonton, sister Ethel Armstrong of Salt Spring Island, B.C., sister-in-law Patricia Connauton of Armstrong B.C., brother-in-laws Lawrence Read of Tappen, B.C. and Edwin Read of Vernon, B.C. And he will always be remembered as Uncle Jim to his many nieces and nephews.
Jim was predeceased by his daughter Denise Deborah in 1989, his mother Frances Alberta also in 1989, mother-in-law Ruth Read in 1994, father Harold in 1998 and later sister-in-law Ruth Sokil, nephew Wayne Alford, brother-in-law Bob Alford, sister-in-law Myrna Freeborn, sister-in-law Ethel Read, sister Hazel Switzer, brother-in-law Bud Read and sister-in-law Lena Read.
He also kept close to his heart beloved past feline companions - Cinder, Sebastian, Oliver (Denise), Dude, Pete and Cheddar, all who found a great home at the little house on 50th street. And over the years he was a reliable house-sitter for his daughter Carol and her husband Allan.
Born on July 22, 1936 at Edmonton's Royal Alexandra Hospital, he was the youngest of 4 children and the only son. When he was a toddler the family relocated to Edson, Alberta where they lived for 10 years at Many Gates farm outside of town. They returned to Edmonton where he attended McDougall and Victoria Composite schools. However at the age of 17 he left school to pursue a career at Soper-Singleton Electric Company, where he learned his trade as a fire protection equipment technician. But it was always his dream to be an aviator, a dream he had to abandon due to less than perfect vision. He maintained a keen interest in aircraft throughout his life though and could easily identify just about any plane, especially vintage WWII aircraft.
He met his future wife Marla at Teddy's Lunch, where she worked and after they married on November 26, 1955 in Armstrong B.C. they returned to Edmonton and settled into life as a young married couple. Their two children were born several years later, the family residing in the Gold Bar neighborhood of Edmonton where Jim and Marla stayed for 64 years.
A warm-hearted soul with a razor sharp wit, Jim loved good conversation, good food and drink, family dinners and gatherings, all major holiday celebrations and was an enthusiastic party planner for his daughters childhood birthday parties. During warm summer afternoons Jim could be found tending his barbecue with his radio by his side, a never ending bounty of carnivorous delights rolling onto plates throughout the evening. He enjoyed the funny papers, The Simpsons and Family Guy. He recently told his daughter Carol that he always enjoyed a good cartoon. As a young man he loved summer road trips to B.C. to visit family and he enjoyed Sunday afternoons with his young daughters trimming the sails on his little hand-crafted wooden sailboat moored at Cooking Lake. A unique individual who set his own rules and did things his own way, he loved the solace of the cozy little home that he and his wife Marla loved. His home was his sanctuary and he spent decades building and improving almost every corner of the structure and yard, pouring concrete, extending walls, installing tile and on and on as well as working on his vehicles in the original man cave, his garage. It wasn't unusual to see him up on a ladder or the roof, fixing and repairing, or trimming the massive apple tree in the back yard well into his later years. Growing pumpkins on the sunny south side of the house became an interest for several years, a hobby that yielded some pretty impressive results. A man who figured things out on his own, he travelled far and wide throughout central and Northern Alberta during his decades of self-employment. After hanging up his tools in 2011, Jim spent his time enjoying talk radio in his sunroom, hours long bike rides and the lively discourse of Fox News much to his family's dismay, dinners out and taking drives with his wife Marla by his side.
As the sun set on his life, he slipped away quietly in the early hours of March 19, 2023 after a brave fight with cancer and it's subsequent deadly complications. The family wishes to thank the staff and doctors of The Grey Nuns Community Hospital, Edmonton for their many weeks of kind, compassionate and exhaustive care during a difficult illness.
A private Celebration of Life will be announced in the coming months.
Dad, your departure has left a huge void. We will always miss you.
Carol
One more time
One more sunset, maybe I'd be satisfied
But then again
I know what it would do
Leave me wishing still, for one more day with you.
(Tomberlin/Jones)