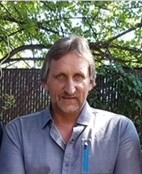 Ronald Kopchia
June 28, 1060
-
August 2, 2022
On August 2, 2022, Ron Kopchia (62) of Edmonton, Alberta passed away at the Grey Nuns Hospital after a 9-month battle with cancer. Ron fought with determination! Just like throughout his life he did it his way and on his own terms while remaining courageous and strong to the end. Ron is free of his pain and able to rest at peace with our Heavenly Father.
Ron was the son of Tony and Joanne Kopchia, a brother to David (Renee) Kopchia, Debbie (Rick) Tomniuk, Cindy (Alex) Moretti and Lori (Mark) Climenhaga. He was an uncle, cousin, friend to many but Ron was especially proud of being a father and grandfather. He leaves behind daughter Kim (Kevin) DaSilva, and sons, Kris (Magdalena) Kopchia and Blair (Carlyan) Woods, and 7 grandsons: Cameron, Jackson, Oliver, Harvey, Hudson, Pierce, Jasper.
The comfort of having a friend, a brother, a father, a grandfather may be taken away but not the memories and love of having had one. You will be missed but not forgotten.
A Celebration of Life will be held on Sunday, August 14th at 1-4pm, at North Glenora, 13535 – 109A Ave, Edmonton. This will be a time for sharing stories and fond memories of Ron throughout his life.