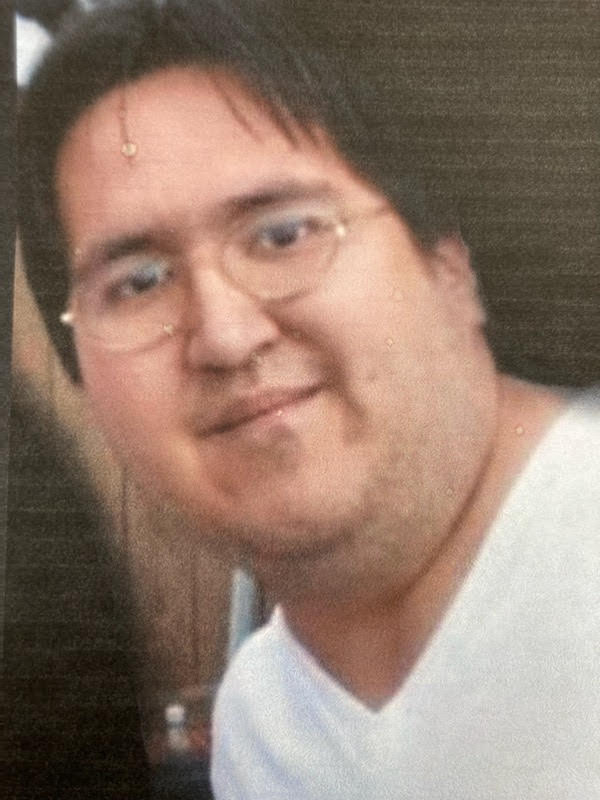 Russell Joseph Louis Loyie
March 3, 1982
-
March 20, 2022
On Sunday, March 20, 2022, we lost Our Son, Brother, Uncle, Friend, and Loved One to a Battle of stage 4 Aggressive Cancer at the age of 40 years. He is survived by his other Diana Loyie, father Donald Loyie, and sisters Kayla Loyie, and Mandy Loyie-Moreno, along with his nieces and nephews. Russell was born Wednesday, March 3, 1982, and the University Hospital of Alberta. He graduated from Archbishop O'Leary High School with honors. Russell was strong minded, caring, loving, funny, adventurous, great sense of humor, quick learner, smart, easy going once you got to know him. Creative, talented in computer software's and SOOOO much more.
Russell loved to watch his anime shows, play video games, watch Hockey, make sure he made it to comic cons every year with or without friends. He also enjoyed spending time with family and friends. He was everything you could ask for as a Son, Brother, Friend. We were proud and blessed to have him in our lives. Russ has left us with a lifetime of memories, stories, jokes, laughter, joy, happiness, love and so much more.
Russell Joseph Louis Loyie will forever be missed and loved by many.
A Memorial Service will be held on Thursday, April 14, 2022 from 6:00pm-8:00pm at Evangelical Fellowship Church, 10511-79 Avenue NW, Edmonton.