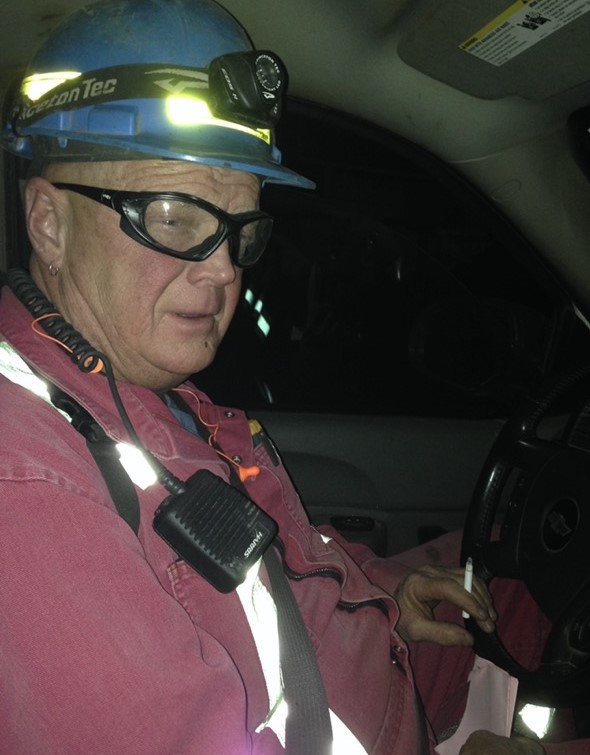 Vaughan Thomas Thorne
February 25, 1955
-
August 22, 2023
Vaughan passed away in his sleep after a brief hospital stay. He's survived by his children, Chase and Jennee, one brother Jimmy Thorne of Calgary., and longtime partner, Bonny. He was also close with his ex, Sonia.  As well, Vaughan is survived by numerous extended family members he wished he'd gotten to know. Though separated, Vaughan and Sonia shared a deep love for their children. They were proud parents indeed. Whenever given an opportunity, Vaughan was bragging about his "computer whiz" son, and his daughter in the military - it was for her, and for his dad that Vaughan rarely missed Remembrance Day services.
Vaughan was predeceased by his parents - Verna (nee Forster) and Vern Thorne of New Brunswick.
Vern Thorne was not only a veteran, he was also an accomplished hunter/trapper and he taught Vaughan everything he knew. Being an outdoorsman came easy to Vaughan - he loved outdoor sports whether summer or winter. He was an excellent hockey player and he even entertained a dream of getting to the NHL. That was short lived; by Vaughan's own admission he "drank too much":) Other sports and activities that he enjoyed were canoeing, kayaking, swimming, fishing, camping, playing pool and doing crosswords - yes, crosswords:) and road trips.
Another big part of who Vaughan was, was that he loved music, esp. Rock and Roll, and he's been to a lot of concerts. One of his regrets is that he missed his favorite band, The Tragically Hip. I'll say he must have started the party too soon;)
When I met Vaughan, he was a terrible dancer. In fact, for our first date in Fort Mac at the Oil Can, he wanted me to show him how to two-step. Fast forward a few months and anywhere we went, Vaughan was teaching people the 5 steps to dancing...first - churn the butter - flies on the wall - row the boat - do the sprinkler - clothes on the line. The best part was when he would put all those steps (and more) together...he actually learned to dance! lol
Vaughan started working at a young age. I'm not sure if it was his first "job" but Vaughan told me many times how he would bootleg wine out of his locker at school. In ca.1971, Vaughan dropped out of high school to take a well paid job at CNR. I guess he decided that a life on the railroad wasn't for him; he quit and went back to school. In 1981 Vaughan joined the International Brotherhood of Electrical workers, embarking on a prestigious 35 yr career in the electrical industry. He certainly had the acumen to climb the ladder, and he did so don a white hat over the years, but he preferred to stay "on the tools".
Vaughan's many friends held a special place in his heart right to the end.
In lieu of flowers, donations in Vaughan's name can be made to the Heart and Stroke Foundation