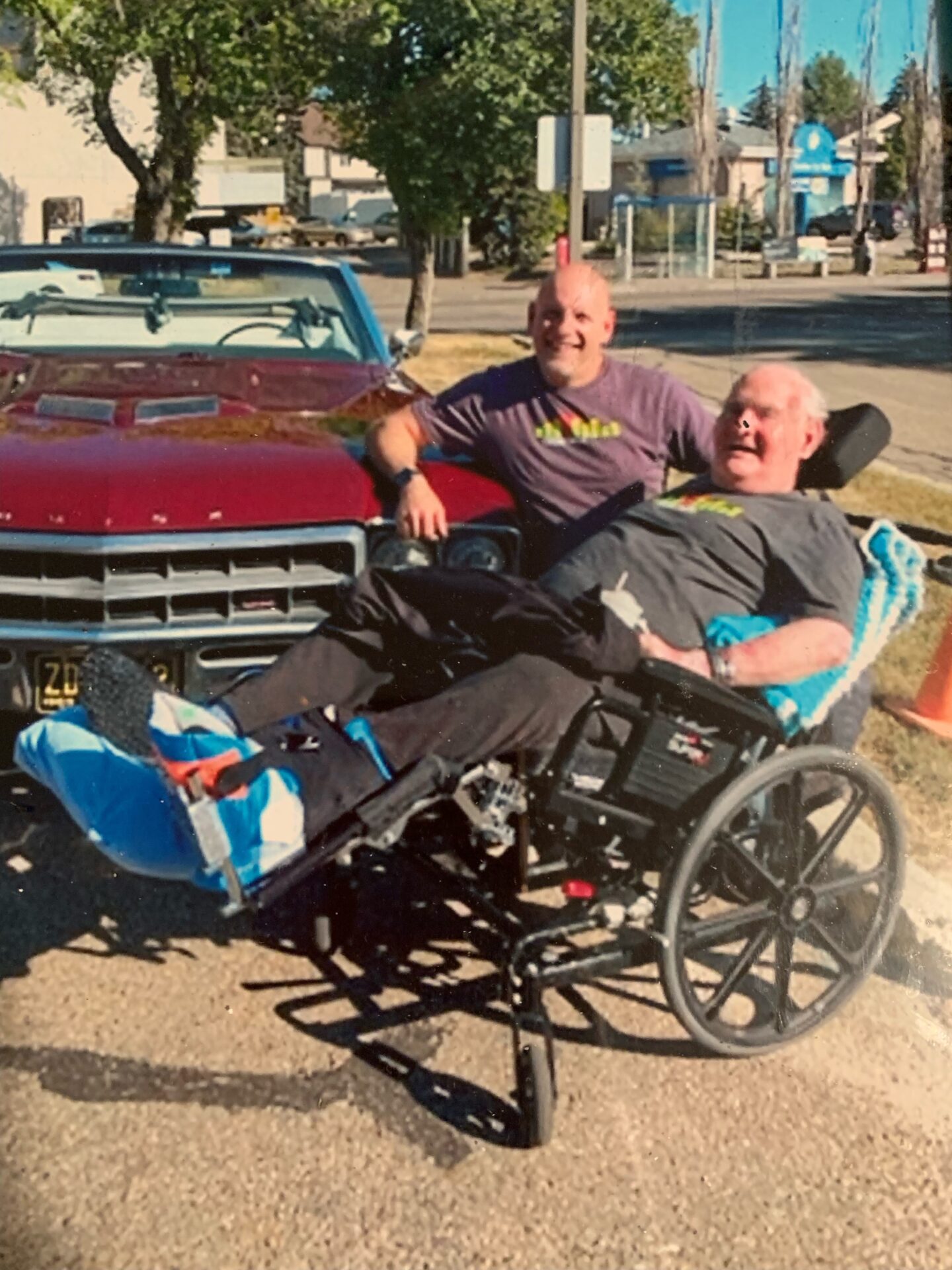 Wayne Duncan
Passed Away
September 4, 2023
Wayne passed away peacefully surrounded by family in the days and hours leading up to his passing. He is survived by his step children Karen and Ricky, grand children Sara, Jesse, and Tasha and 4 great grandchildren.
Wayne loved to tell everyone he met all about his great grandchildren. We think he liked to brag about having 4, but he never forgot to make others feel important by also sharing with family about staff and their kids too. He loved to tell his grand daughter and her husband all about the amazing staff at his long term care facility and all the jokes he'd make with them. He made some great friends with the nurses and other care staff, his roommate Roy and his wife. We are so very grateful to the nurses and care staff that cared for him and continued to check in to make sure we were doing okay after his passing.
Wayne loved to be the center of attention, he enjoyed making people laugh and smile. He had a big heart and liked to share and brighten peoples day. Among liking to make others happy, Wayne had a deep love for cars. He was big on classic cars and would gush about the cars he seen when they'd have group outings.
We can't count how many times he'd tell us about their outings, watching wrestling (he loved to watch wrestling with his grandkids when we were growing up!) and other shows with his friend Roy.
We are so grateful to everyone who's been apart of this process, who loved and liked Wayne as much as we did. We believe he's in a better place, at peace and no longer in pain. ❤️