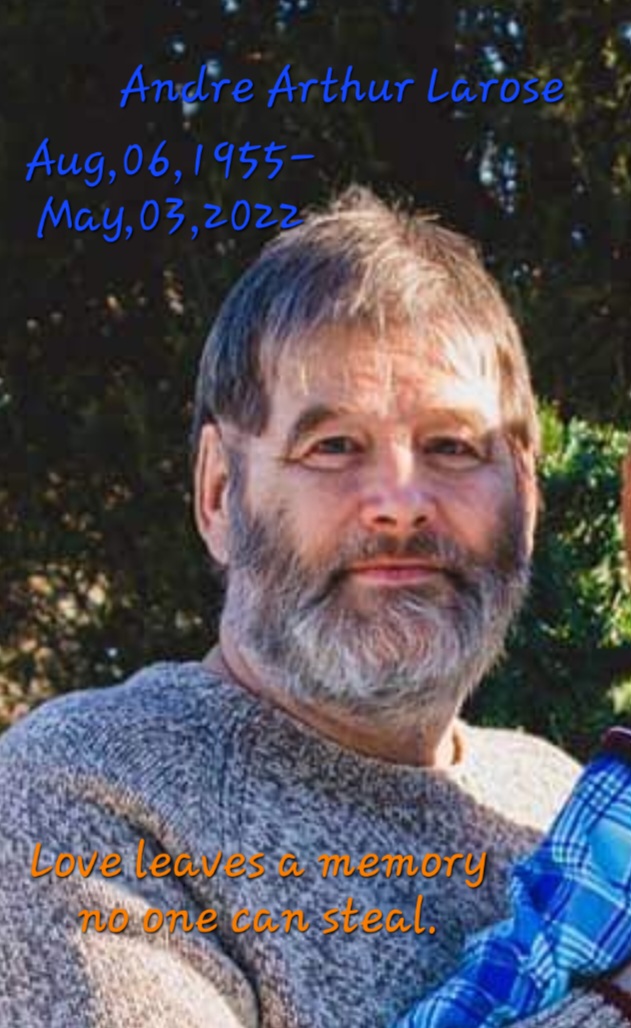 Andre Arthur Larose
August 6, 1955
-
May 3, 2022
With great sadness and heartache we mourn the passing of Andre Arthur Larose, on May, 03, 2022 in Edmonton, AB. He was a loving husband, father and grandfather. He is survived by his wife of 40 years, Ida, his children, Eric and Sharon and his grandson, Cornelis who he got to spend the last 3 years with playing and teaching him on many joyous days.
Andre was a gentle soul, a mountain man, some may compare his statue to a Saswatch but he was the most quiet caring soul who always put his family first. He spent most of his life raising his family in Usk, B.C. In the mountains where he enjoyed to hunt and fish by the banks of the Skeena river. He had a green thumb and also enjoyed growing a garden, some to eat and some to smoke.
He was born in New Westminister, BC, on August, 06, 1955 to Benoit Larose and Joyce Larose. Seventh of 10 children Joyce had had but grew up with the last 6. Being a middle child, he always had his older brothers Dave and Louis(Pam) to guide him but his younger 3, Michelle, Patrick (Debbie) and Collette to guide himself.
Andre will be dearly missed by many friends and family. A Celebration of Life will be held in Terrace, BC at later date.