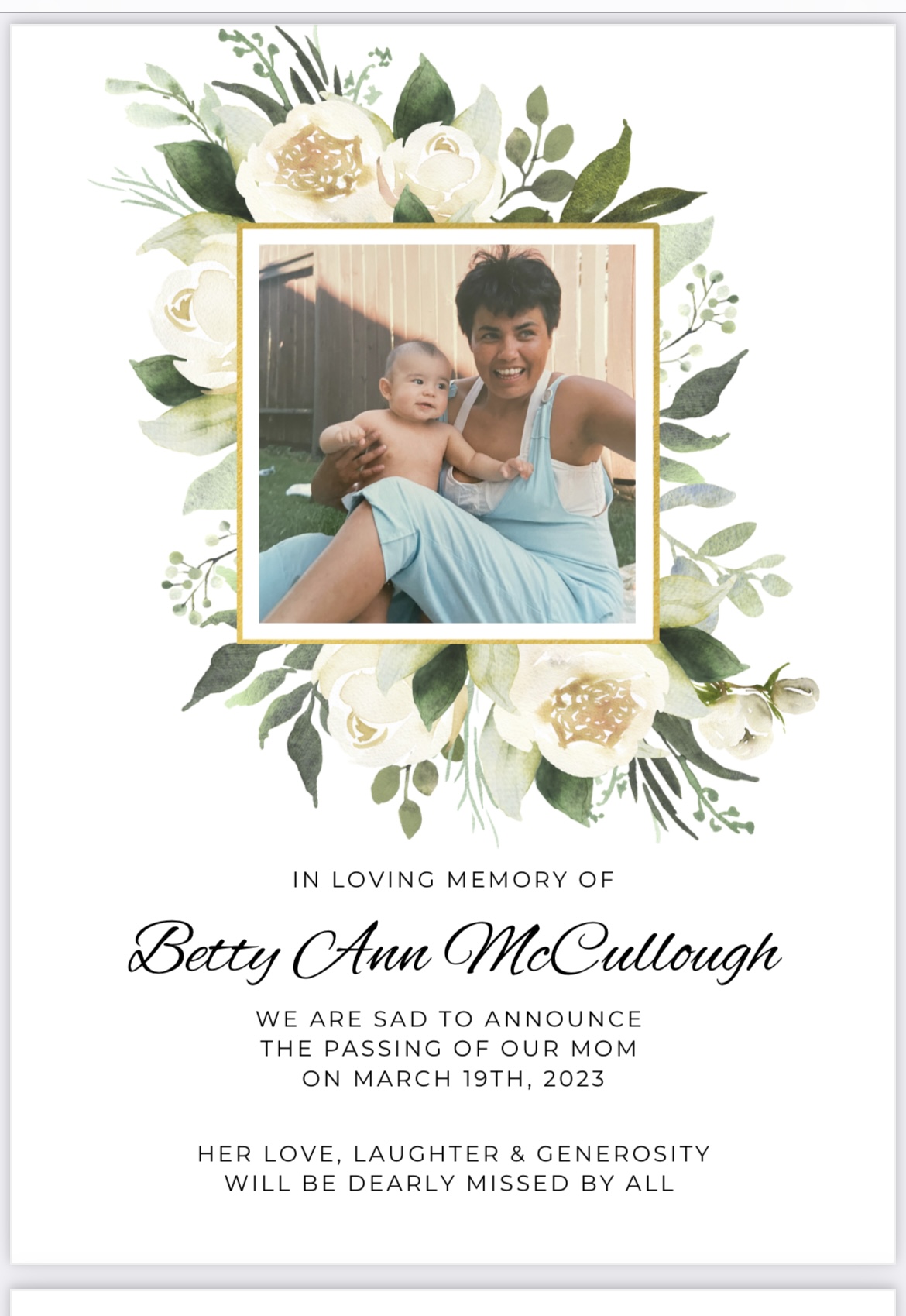 Betty Ann McCullough
May 8, 1955
-
March 19, 2023
A Life Well Lived
Betty Ann McCullough, age 67, of Edmonton Alberta, passed away March 19th, 2023.
Loving wife, Mother and Grandmother passed away after a courageous battle with lung cancer.
Betty is survived by her caring husband Alexander. Her children Monica, Cheri and Skye. Grandchildren Raven, Wren, Breanna, Savannah, Kingsley, Triston and Noah.
Betty was known as a generous, fun-loving and compassionate soul. She loved the simple things in life and spending time with her precious family.
She graduated from Brandon University with a bachelor of teaching and never looked back. It spanned a career that took her all across western Canada and made countless memories for her family to experience.
She also devoted several years of her life into social services as a foster care provider to at risk youth.
Many can attest, Betty was someone who loved to help another in need, a beacon of hope.
She will be greatly missed by her loving family and always remembered in their hearts.
___________
We are sincerely grateful to the many friends who have given us support and comfort during this time of loss.
Services for Betty will be held on
March 29th, 2023 from 2pm to 4pm at
Edmonton Aboriginal Seniors Centre, 10107-134 Avenue
Edmonton Alberta T5E 1J2