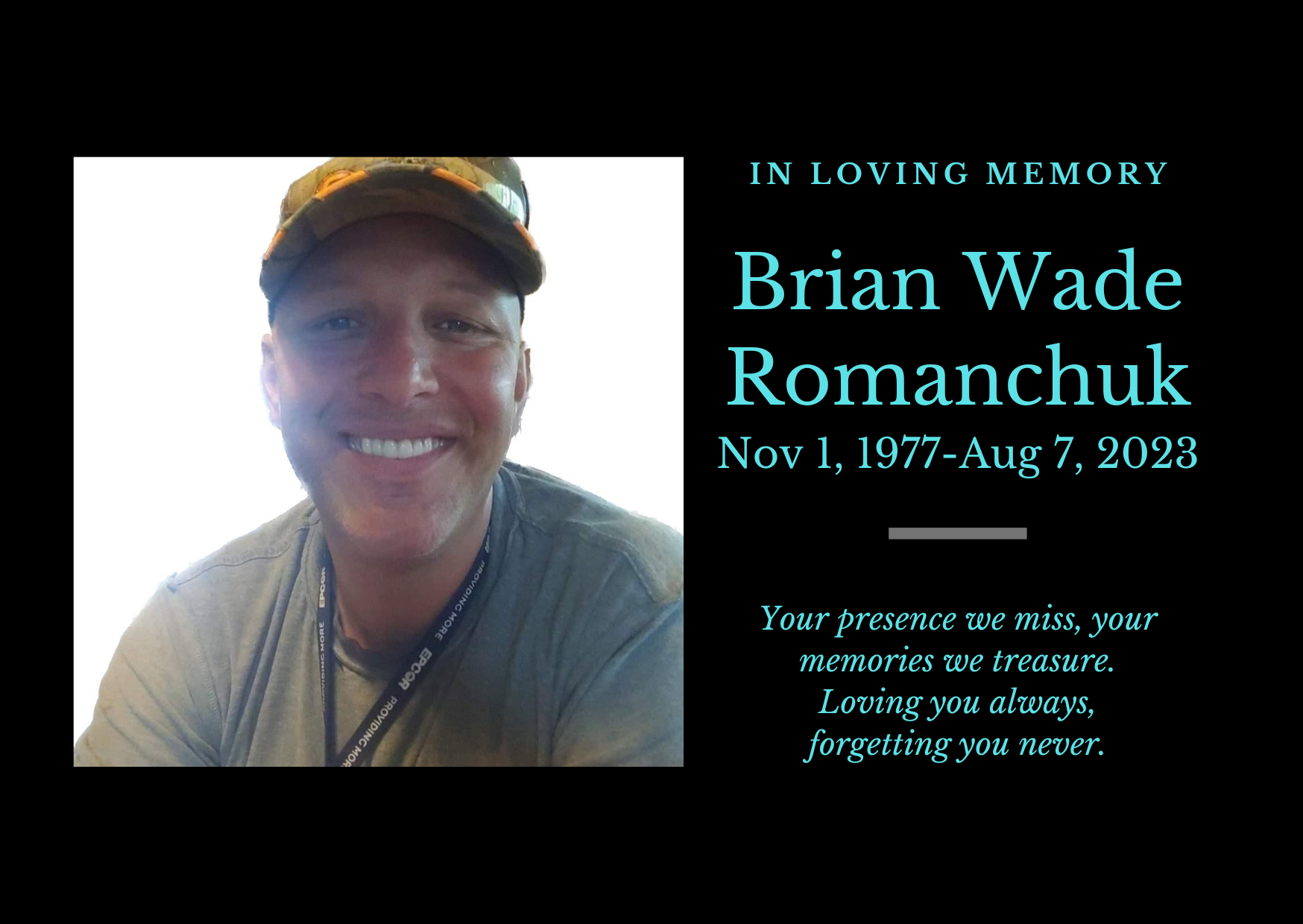 Brian Wade Romanchuk
November 1, 1977
-
August 7, 2023
It is with profound sadness we announce the death of Brian Wade Romanchuk.
Brian passed away in his home on August 7, 2023. He is survived by his loving Mother (Brenda,) his father (Terry,) his son (Michael,) his dog (Misha,) as well as countless members of his large extended family.
His zest for life spirit will be greatly missed by everyone that's had the pleasure of meeting him.