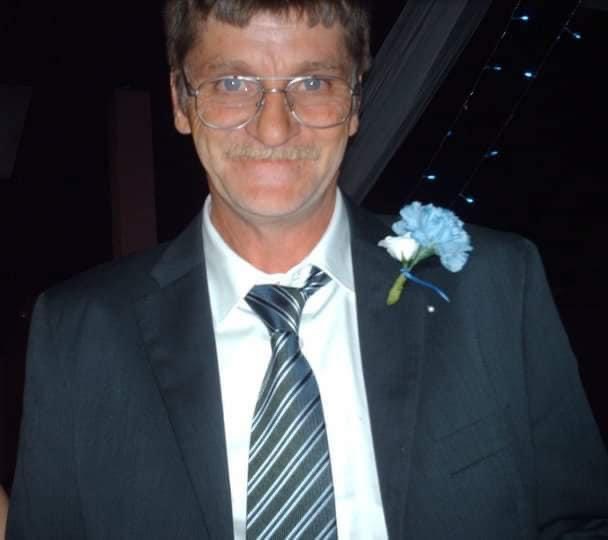 Carl Thomas Dunn
October 1, 1962
-
June 4, 2023
Someone has said "There is no need to show off when you know who you are".
There are many words that can be used to describe Carl Thomas Dunn, born, in Annapolis Royal, on October 1, 1962 - show off would not be one of them. We can agree to say he was shy, simple, strong- willed, smiling and sure but never a show off.
And indeed, as a son of Clarence and Myrtle Dunn, he would need to know who he was. For he was the middle child of an ample household of eleven children. One can only imagine the shenanigans that occurred with siblings Lorrie (Alec), Sue (John), Rose (Bill), Charles (Donna), Clarence (Darlene), Cevin (Lori), Lois, Curtis (Kate), George and Barb (John) over the years they spent making memories and more.
He had to be sturdy for he chose work that was demanding; as a scallop fisherman, a small business operator of Dunn's Trucking, for 15 years, and a heavy equipment operator in the oilfield industry of Alberta.
Perhaps most important of all, he was steadfast. For on August 6, 1983, he married April Violet O'Neill and spent the next nearly forty years making a life and home in Digby and Alberta. They were young and yet, like "two sparrows in a hurricane" they forged their way through both the successes and storms life inevitably brings. They were blessed to add two more to their "nest" – Stacey Louise (Tyler) , on January 26,1984 and Evan Carl Clarence (Mina) on February 17, 1987. Another generation arrived to add to their adventures, with the addition of grand children Colby, Cody, Austin and Isabella as well as(Step granddaughter's) Emily & Jessica.
He was so appreciated for always being kind and ready to lend a helping hand. Also appreciated, although perhaps at one's own peril, was his mischievous ways; from leaving coins for nieces to find to teasing the nurses in the hospital, right up until his last days there.
He was sure about several things - he loved his truck, Tim Hortons coffee, gum drops, hot hamburgers with a side of mashed potatoes, old fashioned donuts and his unique dog Mika.
Yes, Carl Dunn knew who he was. And he remained true to that surety right up to his final moments at home, surrounded by family and friends, on June 4, 2023.
A special Thank You to the doctors, nurses, EMS and MAID Plan Navigators who were all beyond amazing and made Carl's final wishes possible.
Also, our deep gratitude to Ray, Theresa & Tom for all their additional support and contribution to helping things run smoothly the past few months.
And lastly, there are no words to express the appreciation to all our family & friends for all of the prayers, love and support, both near and far. We also know who we are – we were loved by our husband, Dad, Papa and we are loved by you. Thank you.
A Celebration of life will be announced at a later date.