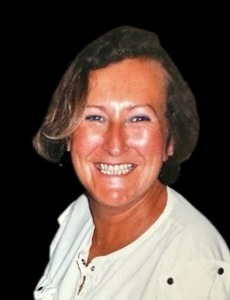 Catherine Redwood (O'Sullivan)
August 9, 1948
-
July 11, 2023
It is with heavy hearts we announce the passing of Catherine-Mother, Wife, Nana, Sister and Aunt and Friend on the morning of July 11th, 2023. Catherine gained her angel wings due to natural causes. Catherine was predeceased by her daughter June, son Hugh, Husband Victor, Father Thomas, Mother Molly and sister Bridgett. She will be truly missed by her Surviving Family, her son Mark (Lisa), Grandchildren Connor, Makenna and Claire. Siblings Maureen, Patrick Joseph (Irene), Eileen (Ernst) and Johanna, along with many nieces and nephews and friends.
Catherine was born in Southern Ireland in the County of Kerry in 1948 where she lived till, she was 26. She then immigrated to Canada with her 1st husband and oldest son Mark in 1974 and settling in Toronto Ontario. She attended College to be a Special needs caregiver which she gained employment with. In 1983 she moved with her family to Oshawa where she was raising her two sons Mark and Hugh. After meeting the love of her life, her second husband Victor, she settled in Newcastle Ont, and Bancroft Ont. Catherine lived an active life and had a love for cross-country skiing. After living through many family tragedies in both Ireland and Ontario losing her daughter, son and husband she made the move West to Comox British Columbia to be closer to her son Mark and her three grandchildren. After the family moved to Alberta, Catherine moved to Saskatoon Saskatchewan to live until her dying day.
Catherine, commonly known as Kate to many, had the gift of gab. She could engage anyone in a conversation with her fantastic smile and outgoing personality right from 1st meeting. She was very proud of her Irish heritage and strong Catholic beliefs. Although Catherine lived through many tragedies in her life, she managed to keep smiling and light up a room full of people. With God by her side, Catherine will forever be remembered and truly missed by her family, friends and for those who had the pleasure of meeting her.
She is now in the loving arms of God and the Family she was predeceased by. God Bless and Rest in Peace our Dear Catherine.