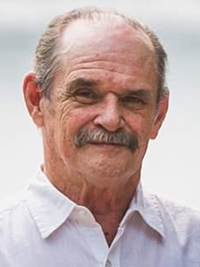 Daniel Angus Campbell
Passed Away
September 22, 2021
In loving memory of our
kind and gentle father
Daniel Angus Campbell
Born in Edmonton, Alberta
September 14, 1951
Fell asleep peacefully on
September 22, 2021
Danny was survived by his loving wife of 48 years, Barbara. Dan and Barb have five children and many grandchildren ; Daughter Laurie, grandchildren Katelyn, Bailey, Jesse and great granddaughter Ava. Daughter Danyel and her husband Devin, grandchildren ; Daniel, Austin and Haley. Daughter Lisa and her husband Craig, grandchildren ; Alix, Isabella, Lincoln and Sebastian. Daughter Kelly and her husband Dan, grandchildren ; Kyla and Miley. Son Coleton, grandchildren ; Talon and Avery.
Danny was pre - deceased by his parents Allen and Genevieve Campbell, his brother David, his sister Colleen and brother in law Ervin. He left behind his sisters Sharon, Shawnee (Ken),Beth (Jim), his sister in law Karen and many nieces, nephews and friends who loved him dearly.
Everyone who knew Danny will remember him by his gentle and loving personality, his love for the Island, Jasper, watching the Oilers , the Blue Jays and his passion for wood work.
He will be sadly missed by all.
~ Revelation 21:4 "And he will wipe out every tear from their eyes, and death will be no more, neither will mourning nor outcry nor pain be any more. The former things have passed away".