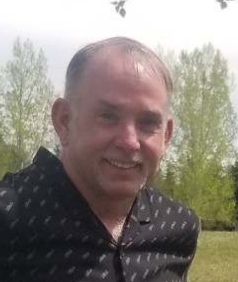 Gary Trueman-Klein
Passed Away
February 14, 2022
Gary James Trueman-Klein, born May 13, 1960 in Lethbridge, Alberta, passed away peacefully at home in Gleniffer Lake Resort, Alberta on February 14, 2022, in the arms of his husband Gregg.
Gary spent his childhood in the open and urban spaces of Alberta relocating when family adventure and opportunity allowed.  A clever kid who made friends easily, he was keen to declare himself and did so early in life.  He left Lethbridge travelling to Edmonton, living on his own, to study his life's work of Barbering and Hair Design.  After graduating from Marvel Beauty School in 1978, Gary mastered his craft working and competing in hair design competitions when and wherever possible.  He earned provincial notoriety and national championships in hair design and fantasy categories,  leading to placement in the International Hairdressing Awards competition in Europe.  Following competition Gary opened three hair salons of his own: Ten-0-Three West in Calgary, Echo Hair in Lethbridge, and finally Echo at the Lake, where he was a quick hit with his neighbours.
Always interested in learning, and to gain a better understanding of the ever-changing social spaces in which he was raising his son, while running his hair salon, Gary was admitted to Mount Royal University in Calgary where he earned credentials in Social Work, specializing in conflict mediation and resolution.  Though he never practiced social work, he would say his studies gave him a better appreciation and connection to his employees, the customers who sat in his chair, and the community in which he lived.
Gary was a lover of all things delicious and became a world-class cook creating meals, desserts, and every mouth-watering delight one's mind might imagine.  He loved to tease and tempt, in general, but no one more so than his husband with calorie rich dinners, desserts, pies and cakes of every kind.  He would say: "full cream and sugar are friends to be visited often", and he did.  Gary took great pleasure watching guests devour his culinary enchantments.  Listening to Gregg bemoan the hours he would need in a gym to work off his feasts and favours was Gary's own devilish dessert.
When not in his shop or creating the next epicurean delight, he spent hours and hours thinking about his next social event.  He founded the Gleniffer Lake Activities Squad, and together with friends at Gleniffer Lake, they organized and hosted gatherings appealing to different community interests. Gary was the very embodiment of a generous neighbour exemplifying kindness and good humour; someone who appreciated what he had and made the most of his moments.
Over the years Gary homed and raised all manner of scaly and furry friends, none more adored than his steadfast Walter.
Gary is survived by his loving husband Dr. Gregg Trueman-Klein of Gleniffer Lake, his son Charles Austin Klein, devoted brothers Herb (Rhonda) Klein, and Robert (Susan) Klein. He was predeceased by his beloved parents Charles (Chuck) and Edna Klein and his younger brother Scott.
Gary, an ever-present bright light in this world, was blessed with an uncanny empathetic sense calming stormy waters of uncertainty with a wink and a grin.  He will be deeply missed by large extended families of origin and choice in Alberta and across North America: Arlene (Bill) Ritchie, Dr. Jim (Wallace) Limacher, Ruth Myers, Ann MacNamara, Sharon (Gary) Kackmiester, Marjorie (Bob) Lague, Catherine Klein-Dupris.  Gary treasured his in-laws Craig (Teri) Trueman, Desirae Trueman, Danelle Trueman, Dayl (Remi Koledoye) Trueman, Sean (Carmen) Fleming, Ryan (Melissa) Fleming, Sandra (Arturo Meza) Trueman and numerous cousins, nieces, and nephews.
In his youth Gary sculpted a fashionable family of Emperors and Empresses, of Queens and Princes of the Realm  across North America, many of whom Gary now rests with in eternal peace. Time spent with his dear friends brought special meaning to his life: Inga (Bill) Strong, Mary (Ken) Haase, Sarah (Chris) Stevens, Carlos Ortega, Elizabeth Peterson, and the myriad life long friends he remained connected to and communicated with on social media over the years of his well-lived life.
A celebration of Gary's life will be held in the summer of 2022 at his brother's ranch; details to follow.  In lieu of flowers, the family requests donations be made to your local SPCA.
_______________________