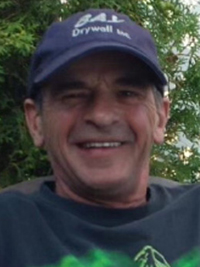 Gordon David Ulmer
Passed Away
September 2, 2021
"Stood alone at the mountaintop, staring at the Great Divide. I could go east, I could go west, it was all up to me to decide. Just then I saw a young hawk flyin' and my soul began to rise."
-Bob Seger
It is with deep sorrow and much love that we announce the passing of Gordon David Ulmer, at the age of 66.
Gordon is survived by his three sons: Geoffrey (Tara), Matthew (Michele), Christopher (Jenn) and his four grandchildren: Brooklyn, Riley, Michael and Brendan.
We wish to bestow our many thanks to friends and family for your kindness, support, and love. Gordon will be laid to rest on Friday September 17, 2021 near his brother Jack at Westlawn Gardens. There will be no service at his request.