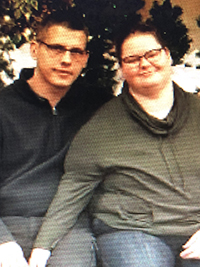 Jessica Roth
Passed Away
September 24, 2021
It is with a heavy heart that I let you know that we have lost another beautiful soul to the horrible Covid 19 disease.
Jessica Roth was taken from us at the very young age of 33 on Friday, September 24, 2021. She was survived by her loving husband, Tyrell Roth, Mother, Ruth Jacober, Brother, Nicholas Jacober (Cynthia Jacober), two nieces that adored her Rebecca and Mackenzie Jacober and many many friends and other family members, as well as a fur baby Tucker whom she cherished. She was predeceased by her father Merle Jacober.
Jessica was a free and easy going person. It was impossible not to love her. She would light up a room with the sparkle in her voice as she told stories and antidotes. She was always thinking of others and connecting with family and friends. In a time of isolation, I hear from many of her friends and family that they were in the middle of plans and conversations with Jessica. She worked many different jobs, many of them dealing with people. She had excellent people skills. She was generous, warm and loving. She would give you her last dollar without a second thought. She was happy, grateful and blessed. She loved living in Edson and had an amazing circle of friends. Jessica made friends everywhere she went. When you remember Jessica, remember to smile, that's what she would have wanted.
A celebration of life will be held both in Edmonton and in Edson. We would like to extend our thank you to the staff at the Royal Alexandra Hospital for caring for Jessica.