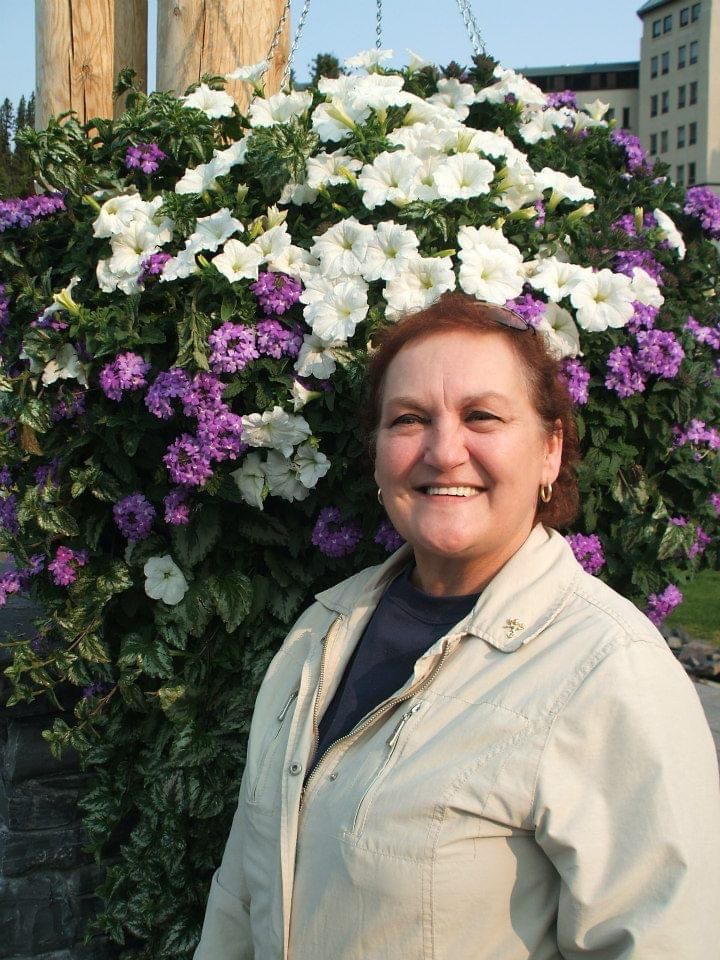 Kathrin Mae Kennedy
June 11, 1955
-
August 18, 2022
Kathrin Mae Kennedy, of Edmonton, Alberta, passed away August 18, 2022 peacefully in her home after a courageous battle with cancer. She was born the second child to George and Jennie Bushey of Edgerton, Alberta on June 11, 1955. She spent her childhood helping on her family farm and making memories with her 6 siblings. One of her fondest memories is rounding up cattle with her favorite horse, Princess. In 1979 she met the love of her life Larry Aloysius Kennedy while working at the Canex in Camp Wainwright. They married in 1984 in an intimate ceremony with close family and friends at the Bushey Farm. They had 3 children and many pets over the years. Kathy held many jobs, such as babysitting, working on the military base, and finally landing a job she truly loved, serving the residents at Grace Manor in Edmonton.
Kathy's memory will be cherished by her loving husband Larry, her daughters Tia (Vince) Eeles, and Coralie (Curtis) Wickman, and her son Jamie (Sara Jermey), as well as her 6 grandchildren Addison, Rhonwyn, Colby, Samuel, James, and William, her 6 siblings Karen Bushey, Bonnie (Mike Dubreuil), Sharon (Richard Hodge), Dolores (Paul Straughan), Wayne (Lori Bogstie), and Vivian (Donnie Reichstein). She leaves behind numerous in-laws, nieces, nephews, cousins, aunts, uncles, and friends as well.
She will be remembered for her love of baking, reading, crafting, gardening, and willingness to join in on any adventure.