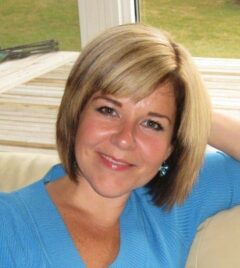 Lianne Tyler Lay
October 5, 1967
-
October 11, 2023
Lianne Tyler Lay was born October 5th, 1967 in Edmonton, Alberta to Marilyn and Floyd Lay. She passed away on October 11th, 2023 at the age of 56.
Lianne is survived by her three children, Dominic, Michael and Sade. Lianne will also be greatly missed by her loving brother Kevin, her three sisters, Stephanie, Natalie, and Ashlee, as well as her father Floyd, his wife Irene, and all of her nieces and nephews.
Lianne was predeceased by her brother Sean Lay on May 25th, 2022 and her mother Marilyn Lay (née Murray) on January 19th, 1990.
Lianne was affectionately known as Tyler to her close friends and family. Tyler was a passionate traveller and fulfilled her dream of living in a tropical climate, having resided in Turks and Caicos, and Miami. Tyler's greatest joy was bringing friends and family together, often cooking large meals and hosting many family gatherings.
She had a strong faith in God's word and often meditated on God's promise recorded in Revelation 21:4, " and he will wipe away every tear from their eyes, and death will be no more, neither will mourning nor outcry nor pain be anymore. The former things have passed away."