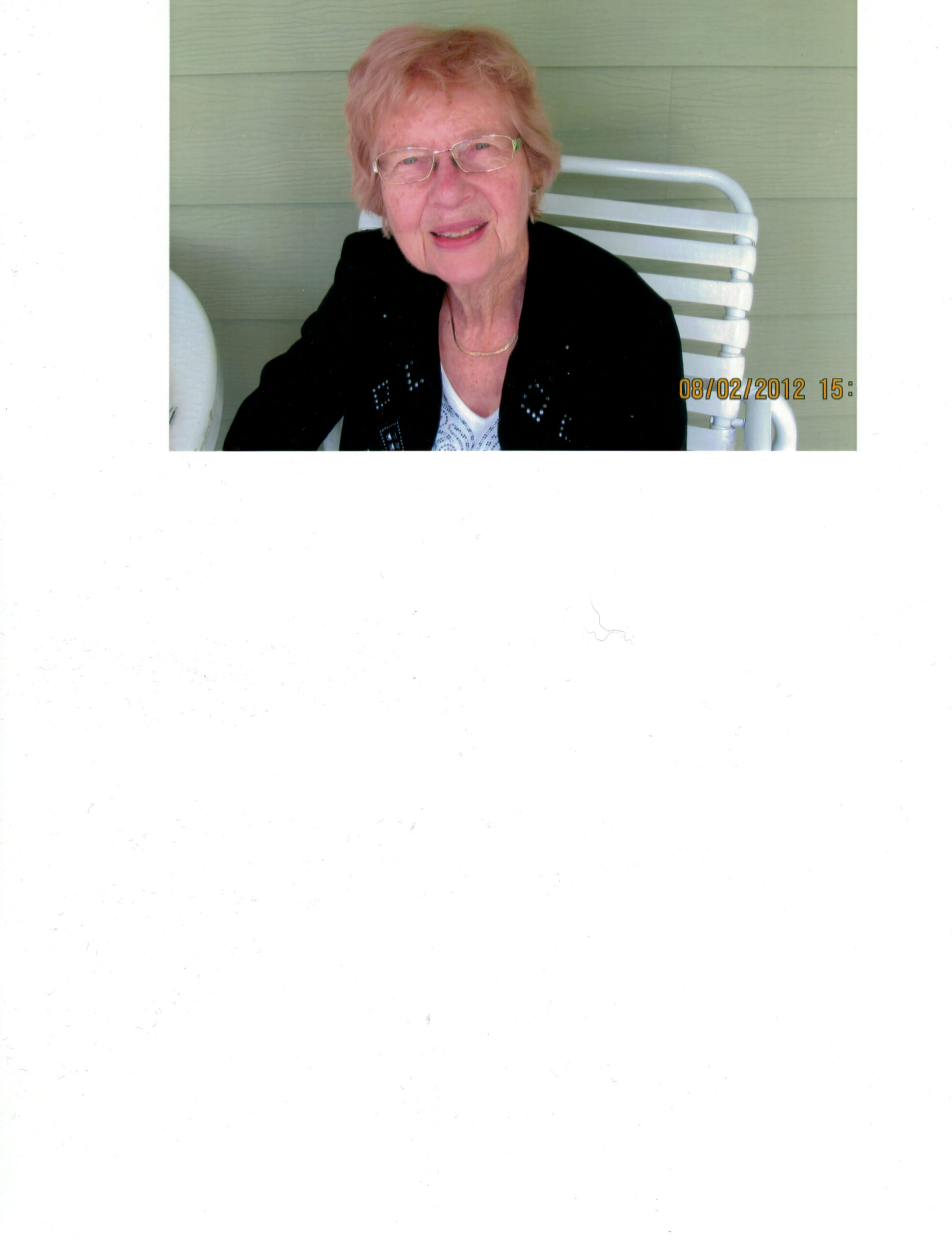 LORNA MARIE KEITH
April 29, 1929
-
March 7, 2023
Lorna Marie Keith (nee Heslop) passed away peacefully on March 7th, 2023, aged 93 years. She is survived by her three children, Kathleen (Ken), Laurie (David), and Ian; grandchildren Keryl (Cory), Dianne (Gareth), Bryan (Rhea), and Julie (Sean); and great-grandchildren Aubrey and Lauryl. She leaves sister Hilda Jean Bartz, sisters-in-law Colleen Heslop and Margaret Ward (Joe), brother-in-law Gordon Keith, numerous nieces and nephews, and extended family. She was predeceased by her husband Robert; brothers Christopher Harold and Thomas Gordon Heslop; sisters-in-law Margaret Heslop,
Glenda Keith and Helen Keith; and brother-in-law Stan Keith.
Grandchild of pioneers (born and raised on a small beef ranch in the Nicola Valley), a UBC graduate, and a long-time resident of Abbotsford, Lorna gave from heart, hands, and head. She was a caring mother who nurtured family bonds, both close and extended, and a busy gardener, who made the best preserves and pies. She was also a health professional at the MSA Hospital Laboratory, contributing for over 33 years. She pursued professional development and promoted continuing education and participation in the professional association with her staff that was visionary, given the growth of the region and demands on health care today. Through the years of her life in Abbotsford she was also an active member of the community, including membership in Trinity Memorial United Church, involvement in committees and being a charter member of United Church Women. Her active participation was consistent with her and her husband's values and views that church was an important part of a nurturing community for children and families.
In retirement Lorna and Bob supported philanthropic organiazations and became caring grandparents; Lorna eventually became a loving great-grandparent. Lorna was also an active member of various boards dealing with health care governance; she was elected a Trustee of the MSA Hospital, served on the Community Health Council, and for one year was on the Regional Health Board. She also joined the Board of Directors of Valley Concert Society in 1993 and was elected president in 1997; she served continuously in that post until her retirement in 2014. She also loved to sing and shared her voice with Trinity Memorial United Church choir, Bel Canto, Joy Vox, and the Fraser Valley Stage Productions chorus.
Lorna's contributions to her community were recognized, being awarded the Queen's Diamond Jubilee Medal. She lived by the philosophy, "life is a gift from God which offers endless possibilities for fulfilment. We all have talents and gifts – some we are able to share with others."
In living her life thus she touched the lives of many, and she will be sorely missed.
A celebration of Lorna's life will be held on Friday, June 30 at 2:00 pm at Trinity Memorial United Church, 33737 George Ferguson Way, Abbotsford, with a reception following at the church.
Heartfelt thanks to the doctors, nurses, and staff in Abbotsford and Edmonton who cared for Lorna to manage her Parkinson's Disease. In lieu of flowers please consider making a donation to Lorna Keith Endowment Fund for Music or to Trinity Memorial United Church Memorial Fund.