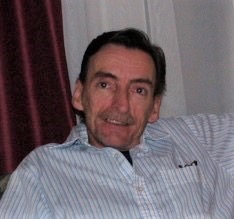 Michael Eadle
Passed Away
March 8, 2022
It is with great sadness that the family of Michael Eadle announce his passing on March 8, 2022 in Edmonton, AB.  Born in Saint John in October 29, 1960, he was a son of the late George and Doreen (Garnett) Eadle.
Michael touched many lives with his willingness to always lend a helping hand. He was always the best dressed person at the party, many will remember him cruising in his black Trans Am, and he loved Christmas and coffee and making shortbread cookies (with Doreen's recipe). He spread laughter and joy, and the memories created in the lives of his family and friends will live on in our hearts.
He is survived by daughter Jody (Stephen) Johansson and grandchildren Lily, Ava and Trent.  Siblings Jim (Bonnie) of Saint John, George (Belen Diso) and Doug of Edmonton, Dan (Jacqui) of Moncton, Kathy (Greg) James of Saint John and Richard of Calgary. Fondly remembered by his Aunt Rhoda Merrithew, several cousins, many nieces and nephews and friends both in Saint John and Edmonton.  Beside his parents, predeceased by aunt Mary Luff; uncles James "Sonny" Garnett and Doug Merrithew and nephew Jason Chiasson.
A celebration of life and burial will take place in May in Garnett Settlement, NB.