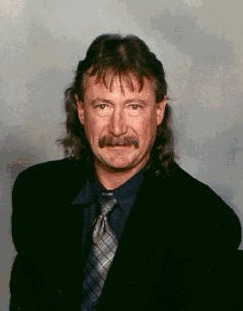 RAYBURN ROY BEAMAN
July 10, 1957
-
October 5, 2022
It is with great sadness we announce the passing of Rayburn Roy Beaman on October 5, 2022 at the University of Alberta Hospital. Ray had just celebrated his 65th birthday.
Ray was predeceased by his parents, Roy Harold Beaman and Amelia Paget, nee Scherger, nee Beaman; and sister Debra Emblin. Ray is survived by his children, Charlene Burns, Cyndal Carter and grandchildren, Alicia and Natasha Burns and Jacob Carter. He will be lovingly remembered by his wife, Doris Klingbeil; nieces, nephews, cousins, uncles, aunts and many friends.
Ray was by trade, what he proudly called himself – "a tin basher". He was a graduate of the Northern Alberta Institute of Technology (NAIT), where he studied engineering and metal work.
He loved travelling, taking one trip a year, every year for 27 years, on cruises and at resorts, throughout the Caribbean, Mexico, the Panama Canal, Hawaii, the US, Alaska, Australia, Indonesia and Singapore. Cruises were his favorite. A total of 264 days were spent at sea. He was always sure to bring back spices and herbs from exotic locations to add to his many recipes. His cookbook and recipe collections were extensive and his meals were always delicious.
Pug dogs became his passion when he met Doris. Soon he was showing beautiful pugs in the show ring, competing with hundreds of other dogs of many different breeds to win Best in Show awards.
He was a jack of all trades but a master of only one; replacing all the windows in the house, laying linoleum on the floors and repairing everything imaginable. He was not only a craftsman but an artist as well. His many skills included acrylic landscape painting. Many of his paintings and intarsia (wood inlay) projects hang throughout the house.
There will be a celebration of life at the Norwood Legion located at 11150-82nd Street in Edmonton on Saturday October 22, 2022 at 1:00 pm. In honor of Ray please feel free to wear your best "Caribbean" attire.