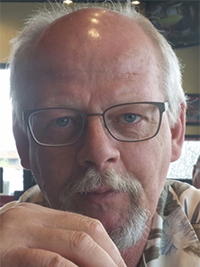 "The secret Ingredient is always LOVE"
"You say calories, I say Delicious Points"
With profound sorrow and love we announce the passing of Ron Gerrits.
Ron is survived by his beloved wife Linda and son Matt; his brothers and sisters Alice (Jasper), Joan, Hank (Donna), Harm (Betty), Grietje (Hans), Randy (Lori), Sister-in-laws Sylvia, Arlene, Celina and many loved nieces and nephews.
We want to extend a heartfelt Thank You to our family and friends for your kindness, support and love.
A Celebration of Life will be held on Saturday October 9,2021 at Forbes Presbyterian Church in Grande Prairie. Due to reduced capacity Zoom is available please contact Linda for the Zoom invite.